At least 15 people were injured in a clash between two groups of villagers following a previous enmity at Jadunathpur village in Sadar upazila on Saturday morning.
Officer-in-charge of Sadar Police Station Delwar Hossain Khan said Banshgram UP chairman Siraj and Riazul of the same union had a longstanding dispute over establishing supremacy in the area.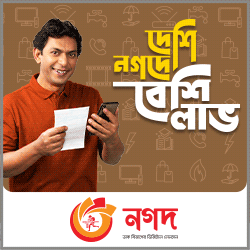 The incident ensued following an attack on Riazul's house, beating up his family members and vandalism of the house this morning by the supporters of the UP chairman, reports UNB.
Later, supporters of Riazul vandalised 10 houses, including UP chairman's house.
At least 15 people of both groups were injured in the incidents of attack and counter attack.
The injured were admitted to Narail Sadar Hospital.
Meanwhile, police arrested four people in this connection.
Additional police have been deployed in the area to keep the situation under control, the OC added.