Rajshahi Medical College and Hospital (RMCH) on Wednesday recorded 13 more deaths from Covid in 24 hours.
Of the deceased, five were confirmed Covid patients while the remaining eight showed symptoms of the virus, hospital director Brigadier General Shamim Yeazdani said.
Eight of the deceased were from Rajshahi, while four belonged to Chapainawabganj district, and one was from Kushita district.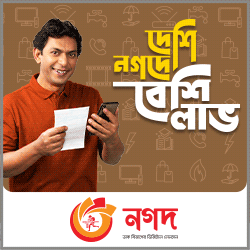 A total of 161 people have died of Covid-19 in Rajshahi division in the last 16 days, according to the hospital authorities.
In the past 24 hours, Shamim said, as many as 48 people have been admitted to the corona unit of the hospital.
Currently, some 344 people are undergoing treatment at the hospital against its capacity of 305 beds in the corona unit.
"We are doing our best and providing treatment to as many Covid patients as possible at the hospital after arranging additional beds," said Shamim.
To deal with the pressure of Covid patients, the hospital authorities have added 34 beds, including two ICU beds, to the hospital's existing capacity, he said.
Besides, a letter has been sent to the Department of Health Services to send 15 more physicians to the hospital. Some 15 doctors have joined the hospital in the past week.
On Tuesday, the health authorities in Rajshahi reported 162 new cases after testing 373 samples in two laboratories of the district. The positivity rate has reached 43.44 percent, which was 30.17 percent on Monday, officials said.
Amid a sudden surge in Covid cases in Rajshahi, the district administration imposed a 14-day strict lockdown on June 4.