In a city with a debilitating waste problem, Footsteps Bangladesh, a development based social enterprise, has taken the step to reduce land pollution and create behavioural change on waste segregation in marginalised communities by relaunching Project WECan with an emphasis on primary level schools.
Project WECan (Waste Eradication Can) is a concept Footsteps Bangladesh developed with the vision to create anti-littering habit in our society. This will be done by setting up segregated waste management facilities and raising awareness on the importance of waste management and segregation, especially in the form of plastic and paper waste. Project WECan was initially launched in 2014 where through various CSR funding over 300 trashcans were set up in public spaces of Dhaka and Gazipur.
On February 23, 2020, Footsteps introduced the pilot of the revamped project at Rahmat Ali Government Primary School in Kamrangichor, Dhaka to over 600 students and community members, which was funded by Perception Foundation.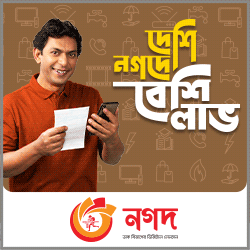 WECan strives to encourage proper waste management by introducing segregated trash cans for paper, plastic and other materials to marginalised communities that have a high amount of land pollution. One of the goals is to instil the idea of segregating waste to children so that they can pave the way for a cleaner, pollution-free environment in the future. Although the project began with a focus on managing waste in public spaces, the project has shifted its target towards primary schools where the project believes it can create mass awareness on the issue among children ensuring a cleaner and pollution-free environment in the future.
In order to recycle the waste, Footsteps has partnered with Garbageman, where the trash collected is recycled and converted into materials with economic value, and the profit generated is then utilised for school development in terms of educational materials such as books, stationery supply, access to safe water, sanitation, etc.
"Waste has been a challenging issue to tackle in our society, mainly because we do not see much value in the waste we produce. But once people see how waste can be converted into goods worth economic value, we strongly believe that mentality would push our communities to manage their waste and keep our environment clean and pollution-free," says Shah Rafayat Chowdhury, co-founder and president of Footsteps Bangladesh. The project also complies with the 11th Sustainable Development Goal (SDGs) set by the United Nations, which is to make cities and human settlements inclusive, safe, resilient and sustainable.
After completing a successful relaunch of Project WECan, Footsteps hopes to expand this project further into more primary schools in marginalised communities through CSR partnerships and hopes to create a society which believes in properly managing their waste and understanding the value of waste as a resource.
The writer is an A level student currently working as a changemaker at Footsteps Bangladesh. She can be reached at [email protected]