Finding a fulfilling career is one of the keys to a happy life. In Bangladesh, young minds tend to choose fields of study owing to the pressure created by parents, relatives, society, and the fear of a secure future instead of pursuing their passion. For this reason, career shifting has become a common phenomenon here, as many cannot handle the pressure of forced will for long.
Job shifting is pretty common in our country because job hunters, especially the entry level ones, focus more on the remuneration than their professional career. Mr Md Boni Amin, the Group Head of HR in RANCON opined, "The person who starts his career in a service sector, continuously switches to different roles for enhancing monthly pay, not focusing on the career. And it gets too late by the time this job shifter comes to the realisation that he has barely focused on career in between." This leads to serious lack of professional knowledge or strong background in a particular field.
Mr Amin thinks that stability is important for any kind of job. As companies spend time and money on the incumbents, the tendency of job switching is not something they prefer. Though entry level jobs might not require much, for a job position of a greater significance, a specialised skill set backed by particular educational specifications is required. "If you are looking for a finance or account head, you cannot choose someone from a marketing background. You will want someone who has solid experience in finance and accounting supported by his educational background," said Mr Matin. However, job shifters can enjoy great progress if they can grow leadership traits as almost every organisation has some leadership roles which do not necessarily require an specific educational background always. With top notch leadership and management quality, one can easily switch jobs, even the career path.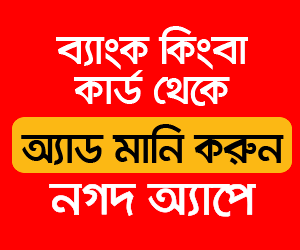 On the other hand, Tasnia Kabir Proma, human resources manager of the British Council, Bangladesh, says that hiring job shifters depends on the position of the job. In case of hiring a senior executive such as a manager, usually four to five years experience in a specific area is required, which a frequent job shifter cannot offer. Hence, multiple switches can have a negative impact on the CV. However, sometimes, it depends more on the perspective of the recruiter. It cannot be judged without interviewing them because the candidate might have had some personal issues or necessity for shifting jobs.
In case of adapting to the new job field, Ms Proma believes that it depends on the adaptability capacity of the person. But since the organisation has hired them knowing about their experience in the field, the responsibility falls a little on their part to train the hired employee. "It's always good to explore opportunities but you should try to figure out what you are passionate for when you are still getting your bachelor or master's degree," she recommended.
Career pivots involve more friction, disruption, and risk than simply staying on a linear, traditional path. Self-analysis is key to any decision regarding job shifting; but it can be a surprisingly difficult thing to do. Those who can calculate the opportunity ahead wisely and decide their desire firmly, can shine with the shift for sure. Mahmudul Haque Choudhury is one such example who chose to shift his career path and succeeded with colours. From being a finance lead, he pursued his passion for sales and business implementation and became the country manager of a multinational company. "Transforming myself from doing routine work to a successful sales and business development executive was a big challenge for me. I enjoyed the excitements and challenges which inspired and motivated me," said Mahmudul. And that is the only way to excel in any change or shift-- simply enjoying the challenges.
The writer is a third year student of Mass Communication and Journalism at Dhaka University. She can be reached at [email protected]