Chittagong University Finance Business and Debating Association (CUFBDA) has arranged the fourth season of its signature debate competition, 'Communication in Action (CIA)' on November 06 and 07, 2020 successfully. After the huge popularity of the previous seasons in the national premises, this time the event welcomed international participants as well and mitigated the border gaps amidst the ongoing pandemic.
While Covid-19 has been blocking various programmes, for CIA, it has been a great opportunity to create a revolution as the whole event took place online enabling international participation. Total 48 teams, from both national and international arena participated in the debate tournament in three categories -- open, high school and novice. Eight teams from open category broke the semifinal round. And the final round was played by four teams from each category. Besides international participants, the event also happened to be judged by adjudicators from India, Australia and China. This gave the participants once in a lifetime feeling to be part of an international event staying in their own countries.
The title of open champion was won by the team IBA DU 1, consisting of Syed Shadab Tazwar and Mahbuba Mizan Murshed from Institute of Business Administration (IBA), Dhaka University (DU). The Novice Champion team was IUB 1 from Independent University of Bangladesh and ACC 2 from Adamjee Cantonment College became the high school championship. The Open Champion team received US$ 200 as prize money. This is a very new concept in the debating world of Bangladesh; unlike business competitions, debate competitions do not have the arrangement of monetary rewards.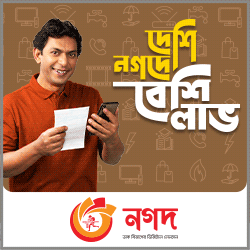 At the closing ceremony, the President of CUFBDA, Saurav Ghosh thanked the adjudicators, the debaters, the tab team and tech team for their cooperation to conduct the tournament smoothly. One of the core adjudicators and the champion of CIA - Season 3, Asif Mehedi Adi said, "I really appreciate the way how CUFBDA works every year. Every debater was wonderful throughout the event. We always try to send teams from Dhaka to the CIA." The event was supported by The Financial Express as the print media partner and Interactive Cares as the education partner.
CUFBDA has complemented this year's tagline of CIA well enough which was "Communicating logics, bringing revolution." Indeed, such events can contribute to bring country's debating culture to new heights.
The writer is a student of Departement of Finance at the University of Chittagong. She can be reached at
[email protected]