Direct-To-Consumer (DTC) brands are a massive trend globally and helps cut operational costs. These give consumers more freedom to choose for specific needs than money being spent on retail glamour. In addition, DTC brands also have strong control over their brand image and they do not have to depend on anyone to present their offerings. Furthermore, these brands also have an opportunity to have first-hand data on customer experience, which they can use for enhancing their services and catering better to the needs of the customers.
One such direct-to-consumer start-up, which has taken today's youth and especially the social media by storm, is GorurGhash. Founded by Md Nahiyan Naser, Ali Sakhi Khan and Fahim Islam Shetab in 2017, this trending lifestyle and clothing brand is more than just one's regular online fashion store. Lamisa Rahman, one of the key persons of the company's management team, said, "GorurGhash is an enigma. People can't seem to understand why anybody in their right mind would call a clothing brand by this name. But when you take a closer look at the people behind the scenes, you see it is more than just a brand to them."
The brand, GorurGhash was created back in 2014 when Nahiyan and his another friend (who later left) began this as a poster business, where customers could have made posters delivered to their doorsteps. It was only in 2017, when Ali and Fahim got on board partners and revamped GorurGhash into a clothing brand. Now one thing needs to be clear, why the strange name? To this the founders quoted, "See the name evokes curiosity. You can ask yourself and you would know why. It hits your interest and forces you to inquire about this brand and you want to know more. Initially, the overall theme was set from the beginning. Humour and wit was always part of our captions, posts and overall marketing. But we started focusing more on it after rebranding it into a clothing line and ensured that we don't deviate from our line of operation."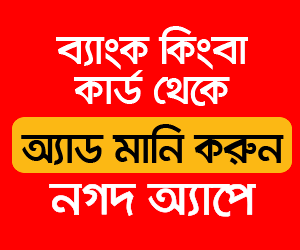 Currently, the founders are operating via taking orders online. They have a proper inventory management system, which allows them to be efficient and cut down on operational costs. The company ensures that their customers get quick delivery of their products. They have helped the client deliver at the doorsteps of the customer and their has hardly ever been any negative responses from the customers.
GorurGhash is currently selling varieties of unique and trend-setting dresses; their product line is as follows: kimonos, cord jackets, velvet jackets, turtlenecks, eskimoos, regal silk tops, wrap up tops, anti hairfall pants, button down shirts, band collar shirts, cuban collar shirts, T-shirts, etc. As Fahim pointed, "Look, customers are not dumb. Yes, nowadays people are spending more on their clothing. But, they would not pay high price for a dress, just because it is fancy. You have to ensure that your product justifies the price." Adding to this, Nahiyan said, "When we try to strike a balance between quality and affordability, we ask ourselves two questions--whether we would wear this, and how much we would pay for this. We used to be students who lived on a budget afforded by teaching school kids. We want to make sure everybody belonging to the younger end of the spectrum can afford good quality clothes. Plus, being online really helps in making it cost effective."
They have managed to use a proper mix of humour and concise delivery of message. Ali said, "All our campaigns have a touch of wit and humour and we believe that is what people appreciate the most."
The founders plan to continue to churn out unique products through digital channels. They want to become the benchmark for DTC brands from Bangladesh as well as quality in the online fashion space of Bangladesh. Nahiyan added, "We will, maybe, one day, have our own outlets around Dhaka and even go global. But for the time being, we honestly want to keep people guessing about our brand and laughing too."
The writer, after finishing her undergrads from IBA, University of Dhaka, is currently working in a financial institution. She can be reached at [email protected]