Information Minister Hasanul Haq Inu has said poverty alleviation and gender discrimination are the main barriers to achieving SDGs.
To address these two key challenges he highlighted the involvement of people and media to achieve the goals.
He made the statement while addressing a daylong workshop on 'Dissemination of SDG Action Plan' organised by the Information Ministry at the Press Institute of Bangladesh (PIB) in the city on Tuesday.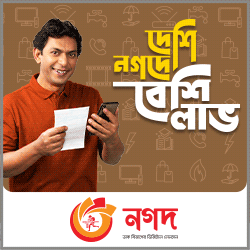 Inu also proposed establishing an 'SDG Promotion Platform' under the public-private partnership to reach the action plan among the common people for achieving the SDGs, reports UNB.
Mentioning that sustainable economy is very important for achieving the SDGs, the minister said the prerequisite of sustainable economy is sustainable politics. "It's not possible to ensure a sustainable economy in a politically unsteady environment."
Addressing the programme as a special guest, Chief Coordinator for SDG Affairs of the Prime Minister's Office M Abul Kalam Azad put emphasis on research to attain the SDGs.
Media can play a great role in reaching the government's SDGs action plan to people, he said urging the authorities concerned to engage country's press clubs to train journalists in this regard.
Prof Dr Shamsul Alam, Member of thePlanning Commission's General Economics Division,among others, spokeat the programme held with Information Secretary Martuza Ahmed in the chair.