State-run sugar mills' losses are gradually increasing as they are not adjusting production costs with accumulated losses hitting a new high of around Tk 30 billion, officials said.
"The cash-strapped sugar mills are still struggling to meet regular expenses. Bangladesh Sugar and Food Industries Corporation (BSFIC) finds it difficult to service its bank debts and make payments due to lack of required funds," a BSFIC official told the FE.
The mills under BSFIC incurred an aggregate loss of about Tk 14.04 billion between the fiscal year (FY) 2006-07 and FY 2012-13. The mills also made losses of about Tk 5.22 billion in FY 2014-15 and Tk 5.64 billion in FY 2013-14, according to the BSFIC source.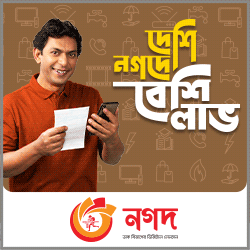 On the other hand, trade gap of the BSFIC has stood over at Tk 4.89 billion from FY 2010-2012, according to the BSFIC.
"The state-run mills cannot produce sugar at an expected level despite having the capacity due to lack of necessary raw materials. Besides, production cost of sugar by the state-owned sugar mills is higher than its selling prices. As a result, the mills are incurring heavy losses," a high official of BSFIC said.
These mills produce sugar from sugarcane supplied by its contract growers. Nearly 67 per cent, out of the total operational expenditures of state-owned sugar mills, go to the production of sugar. Some 20-24 per cent is spent on payment of bank interest and charges, a source concerned said.
The country needs 1.5 million tonnes of refined sugar every year, most of which is met through imports. On an average, 0.11 million (1.1 lakh) tonnes of sugar are needed every month, according to official data.
There are 15 sugar mills under BSFIC. Production capacity of the mills are 0.21 million tonnes of sugar each year. Some 60,000 tonnes of sugar were produced in the last fiscal year, a source concerned said.
About 1.4-1.5 million tonnes of crude sugar are imported a year which are released in the market after refining, a sugar importer said.
The government keeps stocks of some sugar to rein in any sudden price hike, according to a source.
The government is set to import 0.1 million tonnes of sugar to keep its prices and supply stable. A contract has already been completed to import 55,000 tonnes of sugar, director of BSFIC Mahbubar Rahman told the FE.
The government provided Tk 1.75 billion, Tk 1.35 billion and Tk 500 million in the fiscal years (FYs) 2012-13, 2014-15 and 2015-16 respectively for payment of salaries and allowances of sugar mills' staff.