Finance Minister AMA has said that the outlay of the budget for the ensuing 2018-2019 financial year (FY19) may stand at Taka 4,680 billion.
"We announced Taka 4,002.66 billion budget for the current fiscal (FY18). Revised budget for the current fiscal will be Taka 3,710 billion. We have projected Taka 4,680 billion for the next fiscal," he told the journalists on Sunday after coordination council meeting and Budget Monitoring and Resource Committee (BMRC) meeting at the Finance Ministry in the city.
Citing the figure as the initial indicator, he said, the actual figure of the next budget will be fixed on February, 2018.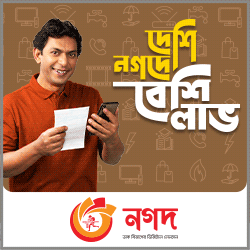 "FY19 budget will be the last budget for this tenure of the present government. So I thought that we should start well tune on that budget right now," he added.
"There will no new initiative in the next budget. It will not be either an ambitious budget," he added.
Muhith said education will be the most priority sector in the next budget as the government will give more emphasis on manpower development.
This fiscal, the Minister said, the implementation performance of Annual Development Programme (ADP) is very good, so that the budget implementation performance is slightly better than the previous fiscal.
Responding to a question, he said, the revenue collection performance is also better than previous fiscal.
"So far the revenue collection is ok. Last fiscal, the growth of revenue collection was 11 per cent. This fiscal, we expected the growth will be 13 per cent," he added.
He said the number of taxpayers has enormously increased due to the government's time befitting initiatives to expedite the revenue collection.
"We set a target to increase the number of taxpayers to 2.5 million. But the number has increased to 3.2 million," he added.
Referring to Planning Minister AHM Mustafa Kamal, he said, despite the losses of crops, the DGP growth will exceed 7.4 per cent this fiscal.