The government is going to pilot a "Poverty Environment Accounts (PEA)" system to get coherent quantification and practical link between the poverty and environment aimed at formulating policies and planning to address poverty-environment nexus.
Through developing the system, the government hopes to get poverty-environment and GIS spatial data and statistics to further measure and analysis of the poverty-environment nexus, considering the broad recognition that the poverty and environment has strong links, reports bdnews24.com.
Poverty and environment has three key links---access to and distribution of natural resources; distribution of benefits derived from natural resources and condition of natural resources and their capacity to provide benefits to people.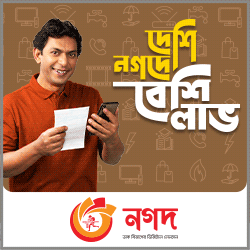 It will help government to get an integrated set of information that can be used to understand how effective institutional policies and programmes are at addressing the nexus between poverty and environment and quantify cost and benefits for inclusion in national and sub-national decision-making.
To kick-start the process, a three-day expert group training workshop, organised by the Bangladesh Bureau of Statistics (BBS), on piloting the PEA system began on Monday in Dhaka, UNDP, which is providing technical support, said in a statement.
The secretary of Statistics and Informatics Division (SID) of the Ministry of Planning KM Mozammel Hoq, was present at the inaugural session of the three-day training while the additional secretary of the same division Bikash Kishore Das, was special guest.
"This is very important to find out the linkages between poverty and environmental degradation and it will surely help formulate further policies and planning," Hoq said.
"This is also critical to achieve the Sustainable Development Goals (SDGs) as about half of the SDGs are directly environmental in focus or address sustainability of natural resources, and over 86 targets concern environmental sustainability, including at least one target in each of the 17 goals," he added.
About 60 government officials from different ministries, divisions and agencies took part in the training.