The central bank has extended the tenure of its different policy supports to importers by six more months amid the ongoing Covid-19 pandemic, officials said.
The importers will now enjoy the facilities until December 31 of this year, according to a notification issued by the Bangladesh Bank (BB) on Thursday. The existing supports were scheduled to expire on June 30.
Under the policy supports, advance payment of up to US$ 0.50 million or equivalent can be made without repayment guarantee for import of coronavirus-related life-saving drugs, medical kits/equipment and other essential medical items.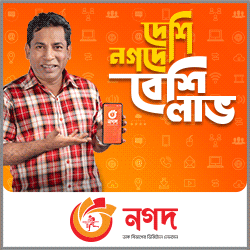 The BB also allowed usance period to settle payments for input imports by industrial importers up to 360 days instead of 180 days.
Besides, usance period has been extended up to 360 days instead of 180 days for imports of agricultural implements and chemical fertilisers.
"The central bank has extended the policy supports up to December 31, 2021 instead of June 30 to give extra comfort to importers," a BB senior official told the FE while explaining the main objective of extending the policy supports.