Bangladesh Economic Zones Authority (BEZA) is expecting to expedite development of the planned industrial parks in the country's south-western (SW) region as investors are showing increased interest in the areas, thanks to enhanced connectivity established after opening of the Padma Bridge, officials said.
The stakeholders believe the EZs-currently at different stages of development from planning to construction - will give an impetus to the economic activities there through industrialisation and employment generation.
As per data available, 17 EZs will be established across the whole region, while implementation of Mongla EZ (MEZ) has already marked a significant progress with the construction works.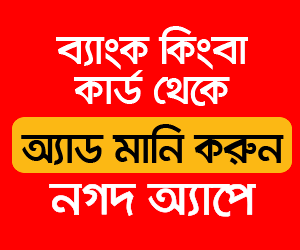 The MEZ is being developed on 205 acres of land in Bagerhat, near the Mongla port.
The BEZA completed construction of administrative building, boundary walls, link roads, 33 KVA substation, and water pipeline in the MEZ under Public Private Partnership (PPP) model in association with Powerpac Economic Zone as the developer.
Three companies have already inked land lease agreements to set up their plants there.
Close to the MEZ, another EZ will be established on 105 acres of land dedicated for Indian investors on government-to-government (G2G) basis.
BEZA Executive Chairman Shaikh Yusuf Harun said the two under-construction EZs in Mongla will soon host industrial units.
"It is expected that the construction of factories in the two EZs will begin soon, creating employment opportunities for several thousand people and making a positive impact in the neighbourhood," he said, adding that the BEZA will gradually develop the other planned EZs.
The EZs will be established in Gopalganj, Khulna, Madaripur, Satkhira and Kushtia in phases, which altogether will play a pivotal role for overall development of the region, he added.
The BEZA has also planned to establish a tourism park on 1,546 acres of land near the Sundarbans in Bagerhat.
Its governing body has approved development of two EZs in Zajira and Gosairhat upazila of Shariatpur on 525 and 686 acres of land respectively.
There is a decision in principle to establish an EZ on 1,125 acres of land in Rajoir upazila of Madaripur, while another EZ in Faridpur will be set up on an estimated 888 acres of land.
The feasibility study of a 200-acre EZ in Gopalganj's Kotalipara upazila has been accomplished while its Development Project Proposal (DPP) is being prepared.
A move is also underway to conduct a feasibility study for establishing another EZ in Khulna's Botiaghata on 208 acres of land, while the governing body has decided to establish another EZ on 509 acres in Terokhada upazila of the same district.Data available with the BEZA also said Sripur upazila of Magura and Satkhira Sadar Upazila will accommodate two EZs on 205 and 206 acres of land respectively.
A feasibility study of Barishal's Agailjhara upazila has already been completed.
Talking to the FE, president of the Barishal Chamber of Commerce and Industry (BCCI) Saidur Rahman Rintu said the opening of Padma Bridge has created new possibilities for industrialisation.
"Businesses in the region are now looking to establish new industries since the Padma Bridge ensures better logistics and supply chain," he added. The proposed EZ in Agailjhara will help create a ripple effect in the neighbouring areas, he said.
He, however, suggested improving other infrastructures like widening the Bhanga-Barishal-Patuakhali highway to four lanes from existing two lanes.