Agriculture Minister Muhammad Abdur Razzaque has said the Agriculture sector of the country will be the worst sufferer if the second wave of Coronavirus outbreak hits the country in the upcoming winter.
The minister came up with the remarks in an online meeting on the Annual Development Project in the ministry on Monday.
Referring to ongoing second wave of Covid-19 in many countries of Europe, the minister asked all officials of the ministry to be prepared for it.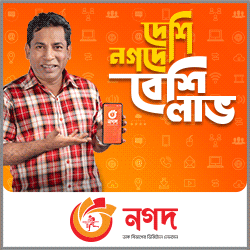 "So far no disaster happened and there is no shortage in food reserve, hopefully shortage will not appear in future," he added.
"Even then agricultural production should continue if the second wave of covid-19 invades the country," he insisted.
In the fiscal 2020-21, around Tk 23.61 billion has been invested in 68 projects under the agriculture ministry and till September.