A United Nations high official has said that Bangladesh seems to be on the right track to graduate from the Least Developed Country (LDC) status within the targeted timeframe.
Fekitamoeloa Utoikamanu, the United Nations Under-Secretary-General for the LDCs, said, "It looks like Bangladesh is on the right track."
Utoikamanu is on a visit to Dhaka to attend the High Level Meeting on Achieving Sustainable Graduation for Least Developed Countries.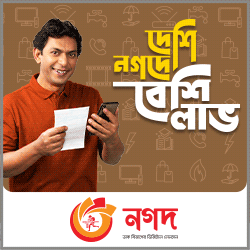 She said in an interview with the FE that Bangladesh has been able to attain around 7.0 per cent GDP growth rate in recent years which is a key point to graduate from the LDC status.
As per the UN provisions, inclusion and graduation of LDCs are based on three criteria: per-capita gross national income, human assets, and economic vulnerability to external shocks.
The country has already reached necessary threshold levels for Economic Vulnerability Index and Human Asset Index while it is expecting to meet the threshold of Gross National Income by next year when the next round of LDC graduation review will take place.
The LDC Graduation review takes place in every three years. As per the current provisions, a country needs to be eligible in two consecutive reviews before any recommendation is made.
Therefore, Bangladesh will have to meet these same criteria again in 2021 to be recommended for graduating from the LDC status.
Utoikamanu said, "Bangladesh will have to meet the required thresholds for a second time again after three years. Then, it would be in line for graduating from LDC status."
The UN Under-Secretary General however said that they are looking for some concrete measures that would help support countries in the post-graduation period to ensure smooth transition and its sustainability.
"The high level meeting in Dhaka is focusing on how the countries prepare themselves for both pre-graduation and post-graduation challenges," she said.
Bangladesh is currently targeting to formally graduate from the LDC status by 2024.