Bangladesh should discuss its advantage as both an Least Developed Country (LDC) and non-LDC prospective in the upcoming WTO ministerial in Buenos Aires, said participants at a dialogue on Thursday.
The country should also prioritise some other areas, including duty and qouta free market access, subsidies on fisheries, service negotiations and waivers for LDCs, decision on cotton subsidy, e-commerce and micro, small and medium enterprises and investment issues as the key offensive and defensive interests for the country.
The recommendations came at a dialogue on 'Towards Eleventh Ministerial of the WTO: Reclaiming the Development Agenda' held in the city.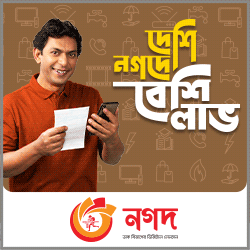 Centre for Policy Dialogue (CPD) organised the programme presided over by its chairman Professor Rehman Sobhan and moderated by its distinguished fellow Dr Debapriya Bhattacharya.
Commerce Secretary Shubhashish Bose was present as special guest.
CPD distinguished fellow Mustafizur Rahman made the keynote presentation, while global experts on international trading system shared their views at the event.